Regardless of whether you choose to wear one or not, you have to admit wedding veils are a really, really important part in the wedding world. What are some of the latest trends in wedding veils and how will they inspire you to create a wedding look that's both fashionable and timeless? We have some tips for you – so read on if you are looking for ideas.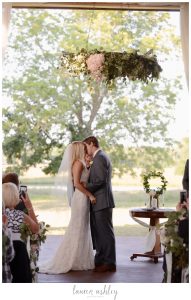 Appliques are quite big on the runways. Dainty and playful like scattered flowers or intricate and ultra-feminine like complex applique designs, this trend is bound to attract a lot of followers. It's lovely, it's really beautiful, and it can really add a touch of uniqueness to pretty much any type of veil – so what's not to love about it?
Minimalism has gained a lot of territory too. This year, you can expect to see a lot of brides wearing ultra-simple wedding veils. Just imagine how stunningly elegant it would look if you wore a simple elbow-length wedding veil made from nothing else than super-quality organza, veil, or tulle?
We've seen a lot of vintage wedding veils as well – particularly cloche and birdcage veils, which seem to have made a huge comeback in the new fashion season of 2018. If you want a timeless look that feels opulent and really special, this kind of wedding veil is what you are looking for – even if you don't plan on being particularly vintage on your wedding day!
Have you found your perfect wedding planner yet? If you are still looking, you absolutely MUST contact Plan It! Events too! Our experience and talent, our passion for the bridal industry and our true attention to detail – they all lie at your disposal, so that you can have the wedding day your love story deserves!