Wedding flowers are a huge part of your Big Day too – and, of course, you will want to make sure they suit your personality and wedding style. However, that doesn't mean you cannot take a look at the wedding flower trends of 2018!
What are they and why are they so beautiful? We have some inspirational ideas for you right below – so read on and find out more.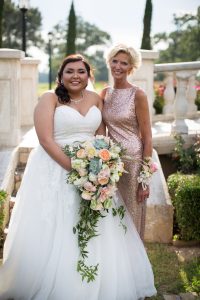 • Wreaths. We've seen these popping here and there throughout 2017, but now they're a huge trend. Use floral wreaths and hops, as well as greenery wreaths to decorate everything, from your wedding ceremony backdrop to your sweetheart table chairs. They look amazing, they are inexpensive (especially in the greenery version), and they will surely charm your wedding guests.
• Butter yellow. Looking for a warm color that reminds people of summer days and carefree vacations? Butter yellow blooms are a pretty big trend right now – and we love them for their liveliness and for the sweetness they can bring into any floral arrangement. Everyone will love them, that's for sure!
• Moss. Looking for a unique way to add some greens to your wedding flower arrangements? Moss is a really big trend too – and it can be used in a variety of creative ways. For instance, you can create monograms out of moss and have them displayed on your wedding cake backdrop – they will look absolutely amazing!
Looking for a wedding planner who's really ready to the extra mile? Be sure to contact Plan It! Events and allow us to be the ones who will help you bring together the details of your dream wedding. With us on your side, your special event will be absolutely amazing – and you will be able to enjoy it in an actually stress-free way!