Your engagement party is one of the most important pre-wedding events, right? Therefore, you definitely want it to be perfect from all points of view – include that of the etiquette. As we've said it before, there may be a thousand and one etiquette rules that don't make much sense in the 21st century – but even so, there are still many others that should be followed even today.
What are the engagement party etiquette rules you should definitely follow? We have some tips for you – so read on and find out more.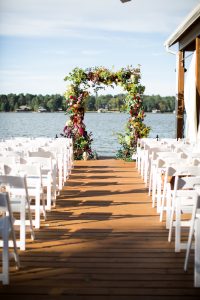 • Registering for gifts. Although they are not mandatory, some people may want to bring gifts to your engagement party. Creating a registry beforehand will make their choice much easier. Just make sure to include different types of gifts for every pocket there and your guests will be more than thankful!
• Accommodating everyone. You shouldn't invite too many people from one side because it will make the other one feel uncomfortable. Ideally, you should balance out your guest list with his guest list (and this includes both friends and family).
• Coordinating the engagement party guest list and the wedding party guest list. You should absolutely make sure that everyone invited to the engagement party will be invited to the wedding too. Otherwise, the guests who haven't made it to the Big Day list will feel offended (and they may think they have offended you as well).
Looking for a wedding planner to help you in all wedding matters – including etiquette? Contact Plan It! Events and allow us to be the ones who will plan the biggest and most unforgettable event of your entire life. Leave your Big Day into our hands and you will definitely not regret having chosen us as your wedding planners!