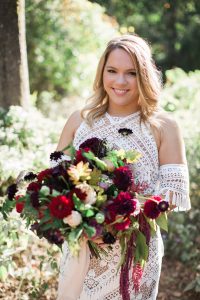 As the bride, you want to choose a dress that represents you from all points of view. Despite the huge range of gowns available on the market though, finding the one will surely prove to be more difficult than it may seem at first.
Why take advantage of the beginning of the year? Why is this the best time to finally get down to wedding gown shopping? We have some tips for you – so read on and find out more.
• It's a great time for novelties. If nothing you saw until now made you say "yes, this is the one", wait for the new season wedding gowns that enter stores in January. Who knows, maybe you didn't like anything until now because your dress was waiting to be released in the new season!
• It's a great time for sales. Given the fact that many of the bridal boutiques will receive new collections, they might also run sample sales. This is a great opportunity for anyone looking to save serious money on their wedding gown. It is not, however, such a great opportunity if you don't fall into the "sample sizes" (from 8 to 12).
• It's a great time for you. With all the New Year's resolutions still fresh in mind, you are filled with energy and grand dreams – take these in your handbag and go wedding dress shopping! A positive thinking will set you up for positive outcomes!
Looking for the best wedding planner to help you have the most amazing wedding ever? You are in the right place! Contact Plan It! Events and hire us if you want to have a splendid, flawless Big Day! Contact us and allow us to be the ones who will help you have the wedding you've always dreamed of!