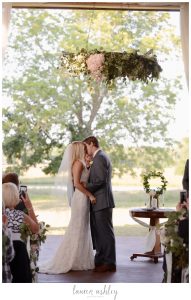 Choosing the right wedding date can sometimes feel like an endless maze – so it's important to leave out, from the very beginning, those dates that may be problematic for one reason or another.
What are some of these dates in 2018? We have some tips for you – so read on and find out more.
• Any kind of personally important date. Conferences you have to attend for work, weddings you have to attend for your friends, your parents' anniversaries – there will be a lot of dates this year that are simply not great for you. Skip them from the very beginning to avoid issues afterwards.
• National holidays that fall on long weekends. Although it may feel that a long weekend holiday is perfect for the Big Day, keep in mind that most guests will most probably make other plans on these days – so they may not send you the positive RSVP you're hoping for. President's Day (February 17-19), Memorial Day (May 26-28), Labor Day (September 1-3), Thanksgiving (November 22) – these are just some of the national holidays you might want to not set your wedding date on.
• Religious holidays. The same thing goes for religious holidays too. Aside from people not being able to attend your wedding on these dates, they may end up being more expensive than the rest of the year too. Furthermore, it is also important to keep in mind other religious holidays than yours as well (e.g. if you have friends observing those dates, they might not be able to come to the wedding).
Looking for someone dedicated and talented to help you plan the wedding of your dreams? For someone to help you leave stress behind and genuinely enjoy your Big Day? Contact Plan It! Events and allow us to be the ones who'll plan the biggest event of your life!